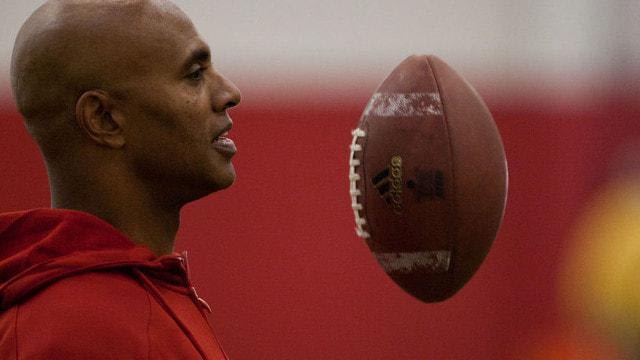 Many people watched Nebraska Running Back's Coach Ron Brown lead the pregame prayer before the 2011 Nebraska/Penn State football game. This took place shortly after the Penn State scandal. You can watch Ron talk about the prayer here and read a blog about it here. 
Ron Brown was born in New York City and raised in Massachusetts. Ron has been an assistant coach for the Nebraska Cornhusker football team in 1987-2003 and 2008-present.
Sensing a specific call from God to the state of Nebraska, Ron has a deep passion to see the men and young men of the state fully live out their faith in Jesus Christ, taking the Bible study into the city square. Ron founded FreedMen Nebraska in 2009, to see the men of Nebraska steward the state for Jesus Christ.  (www.freedmennebraska.org)
Ron and former Husker Stan Parker are co-founders and co-directors of a statewide Christian ministry called Mission Nebraska, which also stewards MY Bridge Radio, a statewide Christian radio network.
Ron hosts "Truth Vision" a weekly statewide cable TV program and serves as a regular columnist for FCA's national magazine "Sharing the Victory." He and his wife Molvina live in Lincoln with their two daughters, Sojourner and Bronwyn.